WE DO NOT OFFER this gate code online.
Please call or text ahead or email us so that we may share this code personally
Steve@BeeHealthyHoneyFarms.com
call 561-921-1475
PLEASE DO NOT COME WITHOUT LETTING US KNOW
OR BY FOLLOWING SOMONE THROUGH THE GATE
You never know, we might not bee here. Sometimes we have other family adventures to attend.
This is our home, and our farm, so please keep that in mind. Thank You.
We have limited weekend hours and appreciate your understanding that we are not open at other times.
Click here to see our current hours
--------------------------
Once you are in the gate, go about 500 feet and turn right between the red brick "stanchions" (light posts). Please note that the stuffed bee and the "B" sign shown in the picture has been removed by hurricane Irma never to be seen again.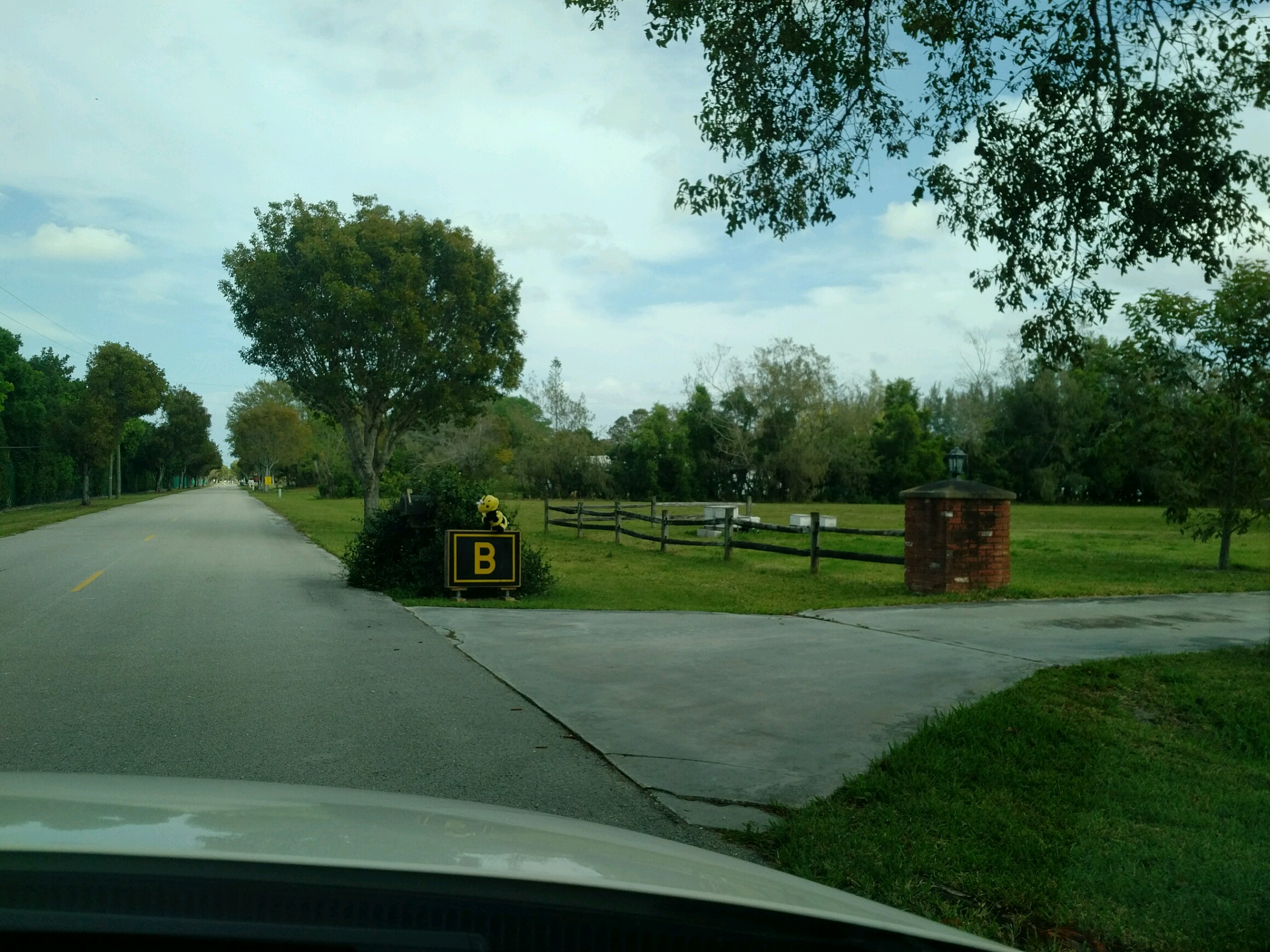 Park on the left of the drivway where the blue lines in the picture are, and we will come out an greet you on the right side of the picture where the green arrow is.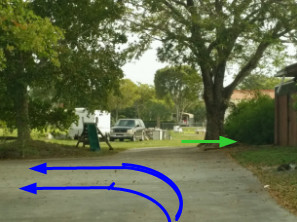 Thanks for Coming